TRAVEL LINES EXPRESS FRANCHISE COMPANY
HOME BASED TRAVEL AGENT BUSINESS & TRAVEL AGENCY PROGRAM

REINVENTING INTERNET TRAVEL WITH A HUMAN TOUCH ™
WE ARE PLEASED TO OFFER YOU THE ABILITY TO BOOK YOUR CUSTOMER VACATIONS INCLUDING AIRFARE, HOTEL, CAR AND CRUISES VIA THE INTERNET 24 HOURS A DAY, 7 DAYS A WEEK, WITH IMMEDIATE CONFIRMATION AND HELP DESK SUPPORT. YOU HAVE MADE THE RIGHT DECISION TO REVOLUTIONIZE THE WAY YOU DO BUSINESS AS A HOME BASED TRAVEL AGENT.

EARN 100% COMMISSION DIRECTLY FROM THE CRUISE LINES, HOTELS, RESORTS, CAR RENTALS, VACATION TOUR OPERATORS AND AIRLINE CONSOLIDATORS WITHOUT SHARING YOUR COMMISSION WITH A MULTI-LEVEL MARKETING COMPANY. BOOK, PRINT, ISSUE ELECTRONIC DOMESTIC & INTERNATIONAL AIRLINE TICKETS.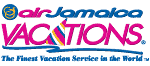 AUTHORIZED, CERTIFIED, ACCREDITED AND OFFICIAL FULL SERVICE TRAVEL AGENCY & HOME BASED TRAVEL AGENT PROGRAM
AIRLINE TICKETS , HOTEL ROOMS, CAR RENTALS, VACATION PACKAGES, RESORTS, CRUISES, SPORTING EVENTS, CONCERTS, THEATRE, BUS & RAIL TOURS
Start a certified, authorized and official full service travel agency from your home, office or store. You will receive 100% commission and the best travel benefits. Your full service travel agency will specialize in the sale of airline consolidator tickets, hotel & resort rooms, car rentals, vacation packages and cruises. Your full service reservation center will be a certified, authorized and official reservation center for all major cruise lines, airline consolidators, hotels, car and tour operators throughout the world. Your travel agency and home based travel agent program will be placed on the official travel industry master accreditation list. Your travel agency and reservation center will be appointed by the largest travel industry association in the world providing your clients with the assurance of your professionalism and financial stability. You will be provided with a comprehensive internet based training program, state of the art technology reservation system, manuals, training videos, trade publications, reservation forms, toll free information, unlimited support, brochures, posters, collateral material and unlimited consultation. With our franchise program, you deal directly with every airline consolidator, hotel company, car rental company, vacation tour operator and cruise company. ALL COMMISSIONS, FEES, INCENTIVES, BONUS CHECKS AND OVERRIDE PRODUCTIVITY FUNDS ARE PAID DIRECTLY TO YOU. IN ADDITION, YOU RECEIVE COMPLETE REVENUE CREDIT AND RECOGNITION CREDIT allowing your travel agency and reservation center to receive special discounts, earn substantial override commissions, receive reduced rate travel and free benefits for your entire family and staff. With our franchise program, you become an accredited, official, insured, appointed, certified and authorized, full service travel agency
and home based travel agent reservation center.
THE SOONER YOU COMPLETE COURSES, THE SOONER YOU EARN TRAVEL BENEFITS, TRIPS, REWARDS AND VALUABLE PRIZES
| | | |
| --- | --- | --- |
| | | |
MASTER SPECIALIST DIPLOMAS - DESTINATION SPECIALIST CERTIFICATES
BENEFITS CONTESTS REWARDS TRIPS PRIZES INCENTIVES
EXCLUSIVE BENEFITS
OUR FRANCHISE SYSTEM GUARANTEE TO YOU - 100% COMMISSION PAID DIRECTLY TO YOU 100% OF THE TIME:
Commission checks, override productivity checks, bonus checks and incentive checks are always sent directly to your accredited travel agency from the cruise lines, hotels, car rentals, international airline consolidators and vacation tour operators.
OFFICIAL TRAVEL INDUSTRY MASTER ACCREDITATION LIST:
The cruise lines, car rental companies, vacation tour operators, airline consolidators, hotel and resort companies focus their promotional resources and financial support with travel agencies located on the official travel industry master accreditation list. We guarantee that your travel agency and home based travel agent business will be placed on the official travel industry master accreditation list. You will receive priority status for sales calls, brochure distribution, fax and e-mail broadcasting, co-op advertising funds, seminars, conventions, trade shows and familiarization trips. You will enjoy special savings, discounts and benefits with all the travel companies.
EXCLUSIVE TRAVEL AGENCY ACCREDITATION IDENTIFICATION NUMBER:
An important consideration for clients choosing your travel agency. This significant benefit provides your clients with the added assurance of your professionalism and financial stability.
CREDIT CARD MERCHANT PROGRAM:
You will be authorized to accept all major credit cards.

EXCLUSIVE TRAINING PROGRAMS:
Extensive online self paced training programs, comprehensive manuals, training videos, toll free support and unlimited consultation.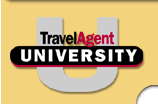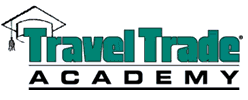 STATE OF THE ART GLOBAL RESERVATION SYSTEM: Real time, live inventory access, worldwide reservation system connected to your home/office/laptop computer including credit card merchant program with automated built-in credit card processing systems.
AUTHORIZED TRAVEL INSURANCE AGENCY: Your travel agency will be authorized to sell travel insurance to your clients and earn huge commissions.
BUILD AND EARN TRUE REVENUE CREDIT AND RECOGNITION CREDIT:
One of the most important ingredients in owning a travel agency and home based travel agent business.
OWN A VIRTUAL HOME BASED TRAVEL AGENT TRAINING SCHOOL AND TRAVEL COUNSELOR CERTIFICATION PROGRAM:
Several levels of certification to insure your student's greatest success. They will receive diplomas, certificates and educational credits plus qualify for official travel agent identification cards, bonuses, prizes, familiarization trips, exclusive discounts, promotions and insider newsletters. Offer your student a generous commission split incentive while they learn and earn. Start a travel agent e-learning center in your community and help your neighbors earn extra income.

CO-OP ADVERTISING FUNDS: Many cruise lines, hotels, car rental companies, airline consolidators and vacation tour operators have established advertising programs to help promote your travel agent business to the public. You will receive money directly from the travel companies to advertise your travel agent business in your community, town, city, state or country.
EXCLUSIVE FAMILIARIZATION TRAVEL BENEFITS:
With more chances to travel at reduced rates and free trips, you, your family and staff members can learn and experience more about the travel industry which will help you close more sales.

TRAVEL DEALERSHIP, TRAVEL BROKER, SPORTING AND EVENTS BROKER:
We are the only franchise company to offer a wide range of products and services. Each travel company has established a specific program to help your agency and home based travel agent business to earn more commissions. Commission override programs are based on dollar sales volume or passenger volume or a combination. The more business that you give a specific travel company, the greater the rewards.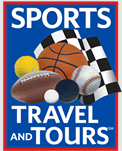 EXCLUSIVE MARKETING DATA:
You will receive electronic news, significant information and knowledge that will help you sell more travel services.
EXCLUSIVE USE OF SEALS AND LOGOS:
Official and authorized logos will be used on all your advertising and promotional materials asserting your status as a certified, accredited, authorized and official travel agency and home based travel agent business.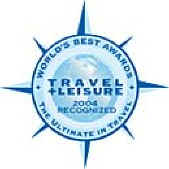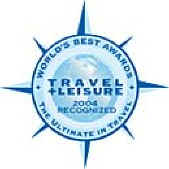 EXCLUSIVE DISTRICT SALES MANAGER, EXECUTIVE BUSINESS DEVELOPMENT TEAM AND RESERVATION SYSTEM SUPPORT STAFF:
Experienced individuals will be assigned and made available to help grow and expand your travel agent business.
EXCLUSIVE COMMISSION OVERRIDE PROGRAMS:
Incentive programs that can be utilized to earn higher profits immediately.
REVENUE BOOSTING HIGH QUALITY BROCHURES AND COLLATERAL SALES MATERIAL:
Beautiful and expensive sales and marketing material including e-brochures and e-postcards at no cost to attract loyal clients.
OFFICIAL TRAVEL AGENT IDENTIFICATION CARD: RECOGNIZED BY ALL THE MAJOR CRUISE LINES, HOTELS, RESORTS, WORLDWIDE ATTRACTION CENTERS, CAR RENTALS, AIRLINE CONSOLIDATORS AND VACATION TOUR OPERATORS.
EXCLUSIVE AUTHORIZED AGENT PROGRAM REPRESENTING:

Adventure

Adventure Soft

Archaeology

Art/museums

Ballooning

Barging

Bicycling

Camping

Castles/chateaux

Culinary/cooking

Eco tours

Fall foliage

Family

Fishing

Gaming

Gay/lesbian

Genealogy

Golf

Gourmet/wine

Handicapped

Hiking

History

Honeymoon/romance

Horseback riding

Horticulture/botany

Hunting

Kosher

Mountain climbing

National Parks

Performing arts (music, theatre, dance)

Photography

Pilgrimage

Rail

Religious/Holy Land

River rafting

Safari

Sailing/yachting

Scuba/dive

Senior citizens

Shopping

Singles

Skiing

Spa/health resort

Special Event

Sporting Events

Student

Tennis

Wildlife
FRANCHISE FEE includes Sabre Pseudo City Code, technology programs, complete self paced online training, Amadeus & Sabre global reservation system: Sabre Cruises, Sabre Vacations, Amadeus Cruises, Amadeus Tours, Amadeus Rail, Amadeus Airline Consolidator Shopper and Vax Vacation Access Reservation System.
SABRE PSEUDO CITY CODE: With authorized security access codes and user passwords. Sabre Travel Network connects buyers and sellers through the world's largest global distribution system, providing travel agents from home or office with instant access to content from airlines, hotels, car rental companies, cruise lines and more.
INTERNATIONAL HOST AGENCY PROGRAM:
We will help you establish an effective local, national and international sales team to expand your travel agent business. You can assemble a sales force of independent travel consultants throughout the world that will bring you unlimited business and you pay them strictly on a commission basis only. You reward your sales agents with considerable commissions, familiarization trips, reduced travel agent rates, name brand merchandise, gift cards from leading retailers and free trips for their efforts. We have 150 Franchisees representing 50,000 travel consultants throughout the world. Many Franchisees make enough money supervising their sales force without selling any travel to the public.
BECOME THE LEADER, NOT THE FOLLOWER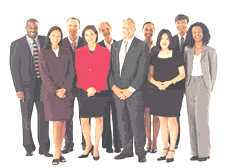 Site Map
Website Programs

National Convention

References

Buyer Beware

Franchise Disclosure Document

Corporate & Business Accounts

Free Travel Club Membership

Travel Lines Express 9858 Glades Road #208 Boca Raton FL 33434 (561) 482 9557
TRAVEL LINES EXPRESS IS A REGISTERED FRANCHISE COMPANY
FLORIDA DEPARTMENT OF CONSUMER SERVICES
ADVERTISING IDENTIFICATION # BF46151
TRAVEL LINES EXPRESS IS REGULATED BY THE FEDERAL TRADE COMMISSION
600 PENNSYLVANIA AVENUE WASHINGTON DC 20580